Translation of the Website
into English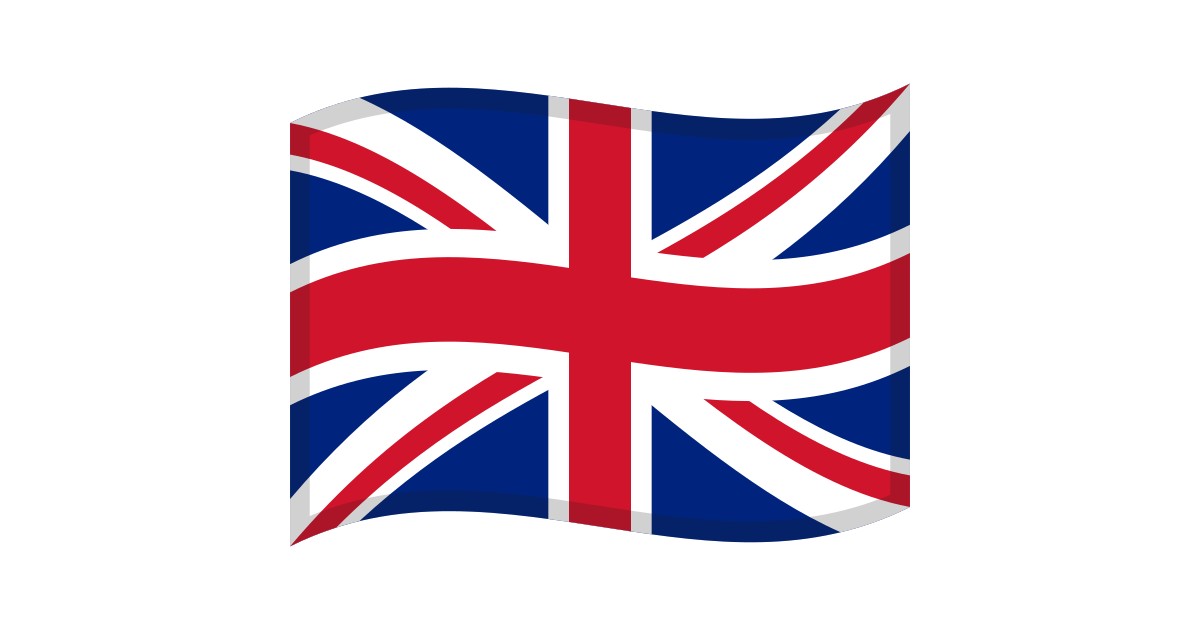 Rojo en si ♭
Who are we?
Rojo en si ♭ is an artistic association that supports cultural and linguistic diversity, as well as women's and children's rights.
We offer various artistic and linguistic workshops and coaching sessions such as writing, reading, creating plays, making videos, and participating in language clubs. In this way, we aim to spark artistic and cultural curiosity.
What do we want?
Our goal is to understand our reality by embracing history while transforming it. We aim to reduce the macroscopic and increase the microscopic, in order to refocus on ourselves without forgetting to take into consideration the world around us.
In a constantly changing world, we focus on the synergies that are built between visual arts, generations, and immigrants.
Where do we do this?
We can do this at home or in our offices and are very mobile! We offer workshops and coaching sessions in theaters, cultural centers, museums, as well as in neighborhood houses transformed into artistic stages, bars adapted into exhibition or meeting spaces.
Rojo en si ♭ aims to raise awareness among residents of different neighborhoods about arts, languages, and the rights of women and children.
« The art makes us free and the languages bring us closer. »
___________
Useful Info
Join us
rojoensib@gmail.com
(+32) 471 804 281
Accessibility
Chaussée d'Ixelles,
1050 Bruxelles, BELGIQUE
Accès Tram 81,
Accès Bus : 60, 59, 34
___________
Rojo en si ♭'s History
A non-profit organization
It was in 2005, in the Venezuelan favelas, that Katiuska created the association, starting her adventures in forum and community theater. The first objective was to design a program to raise awareness among young people about fiction and dreaming, to give them keys to deal with the oppressive and difficult situations of their daily lives.
After a few years, in 2008, the association was named « Salto Arte » and supported artists and painters in difficulty, allowing them to exhibit in itinerant places such as cafes and restaurants, or for example the corridors of the French Alliances Institute in Caracas.
It was in Paris in 2011 that Katiuska created a space for conversation in her native language, Spanish. She then decided to design theater workshops in Spanish, alongside her studies in theater, cinema, and French languages. It was actually her university and conservatory classmates who were her first students.
In 2012, in Marseille, under the same name of Salto Arte, she offered workshops for creating plays and writing in French and Spanish, with the aim of offering language learning through the practice of art.
It was in 2020, when arriving in the Belgian capital under the name Rojo en Si bémol, that the non-profit organization consolidated in the transmission and teaching of languages, women's and children's rights, through the arts. Afterwards, students, friends, and other people convinced of the benefits of this project decided to create a space for conversation and exchange with local artists studying languages. The idea is to create a place where everyone can exchange, confront their ideas and debate with others, in order to create alternatives for reflections and concrete actions.
Thus was born Rojo en si bémol, a non-profit organization with an engaged, friendly, and adventurous group of artists. Through this association, we aim to create a show, an exhibition, a reading of contemporary authors or other each season, where languages and art intertwine, in collaboration with various authors, actors, painters, videographers, professionals or amateurs residing in Belgium.
Currently, the goal is to offer multidisciplinary, multigenerational, plurilingual art workshops, courses, and stages for and with citizens. We are constantly looking for places to make artistic interventions, whether in schools, prisons, retirement homes, universities, local communities, or businesses, in order to give people the desire to discover books, authors, art forms, and languages.
Rojo en si♭, a significant name
This name plays with paradoxes, animating passionate and contradictory feelings: love / anger, sensuality / sexuality, courage / danger, ardor / prohibition…
The choice of colors is also not insignificant, as it allows to shake up feelings. Indeed, the color red is said to be warm, energetic, penetrating and in a certain way reassuring. This warm color therefore does not leave indifferent and that is its strength: it stirs up passions, whether positive or negative.
Positive meaning: love, passion, warmth, sexuality, ardor, triumph
Negative meaning: anger, prohibition, danger
Representation: blood, fire, lava, plants (tomato, poppy, strawberry)
___________
Team Rojo en si♭
Katiuska
Founder
Katiuska, the founder of the non-profit organization and also an artistic, linguistic, and life coach for Rojo in Si Bemol
Project Management
Multidisciplinary and multilingual artist.
« I would like to help all women, men, and children through stimulating exchanges and sharing that directly impact their approach to life. I enjoy contributing to the development of individuals' potential. I began teaching somewhat incidentally and discovered a true affinity for pedagogy and immense pleasure in contributing to personal growth. For over ten years, I have taken the initiative to create projects that are personally daring: opera, associations, foundation, scriptwriting and directing, and short film production. Gradually, my workshops evolved into coaching that caters to all audiences. »
Our Team
Our team consists of several external contributors to the non-profit organization, each bringing their abilities and expertise for several years.
Malory Cauwet
Intern / Writing and Organizational Assistant
Master's student in Cultural Studies
___________
Thanks to…
Oscar Sandoval (Bénévole développement web et co-organisateur du Tandem Rojo Pipelette)
Florine Lefevere (Stagiare Développement d'atelier en français)
Pauline Noudel (Assistante à la mise en scène IXIBAB)
Anne Brandely (Co-Web master pour http://www.saltoarte.com)
Richard Cagny ( Administrateur)
Keletigui Coulibaly (Animateur des projets)
Mélissa Djafar (Assistante des projets associatives)
Pauline Noudel (Rédaction et conception de dossier artistique « IXIBAB »)
Beatriz Navarro (Danseuse dans le projet Les Mains qui Sonnent)
Justine Lejeune (Aide à la conception d'un site web).
Quentin Laurent (Réalisation et dessin de logo)
Nicolas Payet (Aide à la comptabilité)
Sarah de tête de l'art à Marseille (Aide à la mise en œuvre du projet)
Emmanuelle Michel (Ancienne présidente)
Hadrien Michel ( Conseil)
___________
Life Coaching
Definition
Life coaching, also known as personal development coaching, individual coaching, or life coaching, is the process of supporting individuals in their personal or professional lives to help them succeed in achieving a specific goal or project. It involves the emergence and implementation of success strategies to define and reach objectives.
Why pursue life coaching?
Engaging in life coaching can help individuals overcome doubts or fears, regain confidence and self-esteem, better manage emotions, resolve relationship conflicts, rediscover joy and motivation, identify their self-worth, and experience many other benefits.
Life Coaching Services
Personalized Coaching
The coaching services offered by Rojo en Si Bemol come in various forms, tailored to meet your specific needs. Whether it's artistic, linguistic, or life coaching, the goal of the provided support is self-discovery and unlocking a connection between oneself and others through creative expression.
Indeed, this connection in life and exchange ensures a sense of well-being through workshops that offer a creative space for individuals looking to improve their self-expression. It is a process of self-discovery, embracing one's sensitivity, emotions, strengths, and weaknesses, as lack of self-confidence can be one of the obstacles to achieving your goals. Engaging in our coaching services will help you identify and address the root causes of this lack of assurance, regain self-confidence, and assert yourself.
Service A
Creating awareness of automatic reactions
Service B
Exploring beauty, curiosity, vitality with conscious awareness
Service C
Experiencing the benefits of mindfulness
___________
Artistic Coaching
Definition
The primary purpose of artistic coaching is to uncover talents. Acting as an ally or success partner, an artistic coach intervenes in all areas of the art industry to assist artists who are in need. This includes enhancing their potential and achieving their goals. In their approach, the presence of an artistic coach serves to make the coachee aware of their unique qualities, values, and strengths.
Why pursue artistic coaching?
The main role of an artistic coach is to accompany the coachee. This can involve personal development, teaching them to listen to their needs, make better decisions, or question themselves.
With a focus on career development, this assistance is also valuable in defining one's artistic identity and creative potential. The tasks of an artistic coach may include advice on improving stage performance, creating an action plan, better organization, or taking action so that the artist becomes the driver of their own project. It is the responsibility of the artistic coach to guide the artistic energy of their client in the right direction. If the artist is hesitant to start due to fear of the unknown or has achieved limited results so far, the artistic coach helps identify any barriers and provides the necessary tools to take action and succeed.
Artistic Coaching Services
Writing Services
In Spanish or in French
Writing is about making all kinds of choices. Reflecting on the arrangement of words, stepping outside oneself, considering potential readers. These operations don't happen in the initial draft of the writing, but it is essential to apply them.
Writing is about revisiting our production and analyzing it to envision its potential transformation, enriching it, making it more complex through reduction, expansion, transcoding… Finding the right balance between too much and too little, knowing the norms and inventing one's own.
Writing is about enriching our relationship with time, working on the memory of things: generating beginnings, traversing journeys and analyzing them, revisiting history to better understand our origins, our roots, and imagine more.
The time of writing production
Friendly atmosphere.
A writing prompt given by the facilitator (literary texts, newspaper articles, photos, objects, music, etc.).
Individual reading of our writings and sometimes collective reading.
The time for feedback
The workshops conclude with constructive feedback on the writings, where the facilitator analyzes, comments, highlights, suggests rewriting paths, and instills confidence in the writer to go further.
Each writer freely expresses their opinion.
Objectives
Creating a story by writing in the target language.
Stimulating imagination and sensory memory.
Various improvisation frameworks.
Placing fictional characters in their immediate, poetic, and/or pragmatic environment.
Finding states of urgency and « accidents » that punctuate the writing.
Developing one's personality through writing.
Gaining greater self-confidence.
Getting to know oneself through writing.
Producing creative texts.
Module 1
Module 1 allows each individual to develop their personality through writing, gain better self-confidence, self-knowledge, produce creative texts, explore various literary genres, stimulate creativity, share your texts with others, receive feedback, and enrich yourself through these exchanges, ultimately evolving in your own writing.
Module 2
With Module 2, you continue exploring literary genres that were not covered in Module 1. You apply what you have learned to enrich your texts, invent characters, universes, understand the perspectives' stakes, and discover the pleasure of « rewriting. »
Module 3
This module builds upon the knowledge acquired in Modules 1 and 2, with the discovery of other literary genres, revisiting several of your characters that will come to life over several consecutive workshops. You will delve deeper into rewriting some of your texts written in the workshops. You will leave with a topic that you can pursue on your own or continue with Module 4, « collective manuscript follow-up. »
Module 4
Collective Manuscript Follow-up
Do you want to write a narrative with multiple characters, spanning several « chapters, » but don't know where to start? This workshop is for you! Over 10 Saturdays, totaling five hours each, you will find your subject, build an atmosphere around one or more characters, and bring them to life in various situations across multiple « chapters. » Each project will be the subject of discussions and sharing within the group.
_________
Reading Services
Reading Aloud
The sessions begin with a physical and vocal warm-up to work on breathing and voice. Each participant brings one or two texts of their choice. During the session, excerpts from these texts are read, once or multiple times. They are then commented on by the workshop facilitator, aiming to clarify the individual's understanding of their reading.
Objectives
The goal is to teach the student to master a range of reading strategies, to refine and expand throughout their life. Once they read fluently, we will explore strategies such as making connections between the text and personal experiences, anticipating what comes next, interpreting the implicit meaning of the text, summarizing, etc.
Benefits
Explicit and functional teaching of reading in Spanish & French.
Opportunity to work with authentic texts, literature albums that enhance motivation through their emotional aspect.
Reading and writing are approached together, reinforcing the learning of both skills.
Pedagogical freedom for the teacher, not bound by a predefined curriculum.
Our method in brief…
Engage in discussions with participants and enrich their vocabulary to facilitate the learning of reading.
Strengthen phonemic awareness. The student should be able to break down a heard word into its successive phonemes.
Connect reading and writing (which materializes the relationship between oral and written language). Copying and dictation alone are not enough; it is important to have children produce short, free sentences or imitate a given structure from an early age.
Learning materials and resources
To facilitate written production, gradually create a word bank displayed in the classroom, organized thematically or alphabetically. Break down each word into syllables, observe the spelling… High-frequency and often challenging sight words should be included first. Each person can also have a personalized « word box » with affectively meaningful contents.
Choose various types of texts: narrative, informative, cultural…
Offer different exercises involving composition and variation of words and syllables using manipulative letters, which are more tangible and engage kinesthetic memory.
Create reading games to make the learning process more motivating and therefore more effective.
Familiarize oneself with different writing variations (cursive, printed…).
_________
Theatre Services
For whom?
Our theatre services are available for children and adults residing in Belgium.
Our workshops aim to be places of meeting, discussion, and enrichment for both young and old.
New life, new country, and sometimes a new continent, new culture, and sometimes a new language, new school, new job, sometimes the first school, new education system; all of this in a situation of uncertainty regarding the possibility of staying in the country. All of this can create worries or isolation, and theatre is a great way to connect with others.
Why theatre?
The workshop allows children and adults to enrich their vocabulary, nurture creativity and imagination in an atmosphere of solidarity. The year concludes with a theatrical performance.
Objectives
Build Confidence
Engage in Role-playing
Motivate to Speak French for Pleasure
Reenact Scenes from Life
Put into Practice what they learn in the workshop
Group Cohesion & Body Expression & Language Expression Unblock
Activities
Introduce oneself to the group; break the ice.
Make a gesture (hand sign, cat leap, pirouette, etc.).
Throw it in the trash; release tension and energy to focus.
Abdominal breathing; awareness of one's phonatory apparatus.
The body is a musical instrument.
Lip reading; understanding the formation of certain sounds, etc.
Method
We will explore through the arts (such as forum theater) a powerful technique of individual expression and collective reflection.
The sessions are structured around warm-up exercises, improvisation games, and interpretation.
Beyond acting techniques, the classes also aim to allow students to « compose » with their own personalities…
Skills acquired at the end of our workshops
Written production: Familiarity with different techniques for organizing ideas.
Voice through oral production: Improvisations and role-playing based on dialogues; use of examples, anecdotes, and references to spice up speech; listening to read texts, films, reading aloud, dialogue rehearsal, breath control, vocal range, diction, silence management, voice control, and articulation (pace, breath, diction, expressiveness).
Body through physical production: Use of space and presence through vocabulary mime, gesture, gaze management (developing panoramic vision), rhythms, gestures, and motor skills.
Imagination through emotional understanding: Use of sensory memory, relaxation, concentration, expression of emotions and feelings by organizing discourse according to the expectations of the interlocutors, and fostering listening.
_________
Theater Workshops for Beginners
For whom?
For children and adults who have recently moved to Belgium and plan to settle there permanently.
Our workshops aim to teach French and serve as spaces for meeting, discussion, and enrichment for both young and old.
Theater for learning French
The workshop allows you to enrich your vocabulary and make room for creativity and imagination by:
Revealing your personality
Valuing your natural talents
Channeling your energy
Overcoming your obstacles
Mastering your emotions
Building self-confidence
Developing your memory and concentration
_________
Image Services
VIDEO COURSES & WORKSHOPS
Training
This workshop guides participants in the development of their audiovisual project, leading to the creation of a short film of maximum 4 minutes.
Educational objectives
Express oneself within the framework of collaborative work and achieve a collective creation.
Act, perform, and stage using the reality that surrounds us.
Learn framing and sound recording techniques.
Schedule:
Spanning 5 days: One day dedicated to pre-production: refining the script, location scouting, technical breakdown. Two days of filming (with the entire team). Two days of editing and « mixing ».

For whom?:
From 14 years old. Schools / private institutions. No prior knowledge required.
How many? Maximum 6 people.

Proposed duration: 5 days.
Result: A short film.
Results:
SHORT FILM
The goal is not to aim for technical and artistic perfection in making this film (although the finished film can still be presentable, if not more so!).
The main objective is to experiment with writing, directing, acting, framing, and everything that encompasses filmmaking.
___________
Linguistic Coaching
Definition
Linguistic coaching is a coaching method aimed at helping individuals improve their language skills, whether in their native language or in a foreign language.
Linguistic coaching focuses on verbal and written communication skills, as well as fluency in using language in various professional and personal contexts. Linguistic coaches often work with individuals or groups to help them refine their grammar, vocabulary, pronunciation, comprehension, and written expression.
Linguistic coaching may also include teaching culture and social norms associated with a language, as well as techniques to overcome the fear of speaking a foreign language. The ultimate goal of linguistic coaching is to enable individuals to communicate effectively and confidently in their chosen language.
Why pursue linguistic coaching?
Overall, linguistic coaching can help a person communicate more effectively, advance in their career, prepare for exams, adapt to a new culture, and enrich their personal and professional life.
Linguistic Coaching Services
For Everyone
Method
Practices such as literature, cinema, theater, comics, music, or dance are both cultural and learning tools.
Through discovery, participants will engage their curiosity in a playful manner.
Discussions and written exercises provide the opportunity to work on oral and written comprehension and production.
Objectives
To be proficient in everyday or professional situations.
To understand the nuances of statements.
To focus not on grammar, but on the participant.
Role of the Coach
The coach is there to guide the participant in constructing their learning, allowing them to discover their own strategies, style, and pace of learning.
English Coaching
Reading for Everyone!
The Method
You probably have some English somewhere, don't you? But your problem is not daring to take the plunge. That's exactly where we will start our work. Indeed, the first step is to gain self-confidence and take the leap; the rest becomes more accessible once this step is taken!
Reading aloud brings words to life, brings out the meaning, and inspires the audience to read.
It is an invitation to explore various literary forms: short stories, letters, narratives, diaries. It is also an exciting journey for those who love reading and want to make this passion active.
Objectives
Working on voice and breath (expressing meaning, voice volume, addressing the audience, sustaining…)
Public speaking, stress, and emotion management.
Reading short stories or text fragments with multiple voices.
READING, LISTENING, PRONOUNCING, LISTENING TO THE MELODY, SLOWING DOWN, SINGING, SHOUTING, WHISPERING.
A level A2 is desirable.
The student's A2 level enables them to understand short and simple texts.
Spanish and French Coaching
Method
Practices such as literature, cinema, theater, comics, music, or dance are both cultural vehicles and learning tools.
Through discovery, participants will engage their curiosity in a playful way.
Discussions and written exercises provide opportunities to work on oral and written comprehension and production.
Objectives
To be proficient in everyday or professional situations.
To understand the nuances of expressions.
To focus not on grammar but on the participant.
Role of the Coach
The coach is there to guide the participant in constructing their learning journey, allowing them to discover their own strategies, style, and pace of learning.
Tandem
Tandem « Rojo Pipelette » « Nomades »
Project:
If you want to learn a new language, meet international people and assist to events cultural in the best bars in Brussels, you are on the right place ;).
Be welcome in your new family tandem "Rojo Pipelette" in Brussels « nomades«
What?
Rojo Pipelette is a nomadic language tandem, a place for language learning based on mutual exchange between two or more partners with different native languages. No matter what language you speak or the language you're trying to learn, there will always be someone on Rojo Pipelette who can help you.
Why?
Language tandems are considered very useful for developing language skills, particularly oral fluency and comprehension abilities. You have the opportunity to interact with native speakers.
For whom?
However, when you have just moved to a new country, you wish to have the opportunity to meet local residents and get to know the local bars. The tandem provides a conducive environment for this essential need and proves to be a good compromise.
When?
From June to October, every Thursday at 7 PM.
And starting from October, every Wednesday at 7 PM.
Where?
At typical Belgian bars with an associative and multicultural spirit. These are places where you can enjoy a diverse selection of beers, teas, and more.
___________
Rojo en si ♭ Coaching Projects Gallery
This gallery invites you to explore the numerous projects and testimonials that have emerged from the various coaching sessions offered by the nonprofit organization Rojo in B-Flat.
Whether it's artistic, personal, or linguistic coaching, these methods have brought to life many projects and testimonials.
Art Projects Gallery
Photos
By @mykatiuska_
with Hypnote records & Galerie d'art Mas'alia
Go to the tab « Galerie de Projet Artistiques » to see more…
Peintures
Go to the tab « Galerie de Projet Artistiques » to see more…
Books
CUL-DE-SAC
SUMMARY
Who hasn't ever thought about leaving everything behind and starting over? Disappearing from one's continent to completely rebuild one's life? In this play, the world is divided into two continents: Here and Elsewhere. Among the thousands of people wishing to obtain the Icirois nationality, only four have been chosen to participate in the Nationalities Dinner. The candidates will try to convince the hostess that they are the most worthy to live on this continent. They must abide by strict rules where feelings, emotions, and identity memories are forbidden.
Katiuska addresses the audience, making them witnesses to a poetic and tyrannical dystopia of the immigrants' journey and their sacrifices, « because the life of an immigrant fluctuates in emptiness, back and forth, nothingness, and emptiness. » Katiuska Landaeta was born in May 1986 in Caracas. A young Franco-Venezuelan writer, she wrote her first play, « Cul-de-sac, » where she speaks about assimilation in immigration.
_______
Videos
DIRECTOR / VIDEOGRAPHER
« Uros, une île flottante »
A short film KATIUSKA LANDAETA
A poetic, dramatic, and introspective story about the end of love.
Georges, a 60-year-old married man, has been feeling unsettled ever since his ex-lover, whom he was deeply in love with, left him years ago. Living with his current partner in Paris and working as a real estate agent, Georges finds himself suddenly pulled out of his routine during a visit to an apartment.
Duration: 20-minute fiction film
Support: HDV
Paris- France 2013 https://fr.ulule.com/landaeta/
« Lemay »
a MUSIC VIDEO KATIUSKA LANDAETA
A Cuban singer, who has been living as a refugee in Venezuela for the past 10 years, decides to venture into the world of music with his debut album « A mis amigos ».
Duration: 5-minute fiction film
Support: HDV
Caracas-Venezuela 2010
A VIDEO MICRO-DOCUMENTARY by KATIUSKA LANDAETA
Duration: 10-minute documentary film
Support: HDV
Martinique-France 2008
« Candide l'optimiste » & « La nuit et le couteau«
VIDEO RECORDING by KATIUSKA LANDAETA
Duration: Fiction video recording of 1 hour and 30 minutes each.

Support: HDV

Marseille-France 2014-2015
VIDEO RECORDING by KATIUSKA LANDAETA
Duration: Fiction video recording of 1 hour and 30 minutes each.
Support: HDV
Paris-France 2013-2012